BEING, DOING, and the SPACE IN BETWEEN
what is, what could be, and the unknowable ~ Jennifer Pollins
Cultivating sensory awareness...
Somatic education is an exploration into waking up the internal senses to uncover our own physical and subtle mind-body mapping, to help us determine the way we inhabit in our environment and respond to elements and people around us. The practice also shines a light on our habitual but unconscious neurological patterning that manifest into how we breath, our holding gait, and reactivity to circumstances. These are manifested through pre-disposition, deep seated patterns, and years of conditioning. Bringing together mindfulness with somatic tools, we can gain more clarity into our own feelings and behaviour as an embodied biological process in order to live with greater ease and grace
About Somatics
The field of somatics has developed over the last century through a process of inquiry into how consciousness inhabits the living body. The term is derived from the word "
somatic
" (Greek "somatikos", soma: "living, aware, bodily person"), which means pertaining to the body, experienced and regulated from within.
Somatic therapy
is a holistic
therapy
that studies the relationship between the mind and body in regard to psychological past. The theory behind
somatic therapy
is that trauma symptoms are the effects of instability of the ANS (autonomic nervous system). Past traumas disrupt the ANS.
The term
somatic education
was coined by Thomas Hanna, used to describe methods of sensory-motor education that use somatic movement to improve motor control and sensation and change learned muscular patterns. Many people find somatic movement education methods to be highly effective in relieving chronic pain, improving bodily function, and recovering from common musculoskeletal conditions.
Somatic Principles
It is body centered to improve awareness of the body-mind connection
It is a sensory approach (rather than cognitive approach) to learning
It is based on the premise that the body is shaped by the mind
It works on the premise that the mind can be reshaped through the body
A Body-Sensing Approach
is calming & restorative
brings together somatic, mindfulness & movement principles
it is an embodied learning approach based on neuroplasticity – rewiring
is based on fascia research & psycho-neuro-endocrinology
is based on how moods & language influence body physiology
improves fascia health, immunity, and body integrity
How are we shaped?
Communication – the exchange of information between body and mind, via the nervous system
It influences breathing, digestion, body chemistry, and energy levels
Our moods & emotions lie at the heart of this communication and it shapes our physical body, i.e stress & anxiety can lead to pain, inflammation, poor posture
How we feel, think and behave is a biological process that becomes embodied through fascia health and body chemistry
Somatic movement is exploratory in nature.
It is focused on the internal experience of the movement rather than on the end result.
Emotional RegulationInteroception
is linked to the myofascial system.
Motion is powerful to Emotion.
Movement can be used as a gateway to explore emotional regulation
To understand / label the emotion(s)
To become aware of emotional state > the difference between sensing, feeling & being
It is not about "What" movements but "How" to move.
Sensory feedback provides input for Proprioception (body) & Interoception (mind)
Engage Limbic System via Somatosensory pathways
Feelings & attitudes are influenced by proprioceptive input, i.e movement, posture, contractions, releases
Somatic Movement:
helps to uncover movement patterns / habit (Samskaras) that are built on misalignment, inhibitions, co-contraction, and compensations.
Awaken sensory motor amnesia
Helps lubricate joints, nourish tissues, create ease and increase range of motion
Subtle is how the body works. Gross is how the mind works. Tiny changes make big impact
Interoception will reduce pain sensitivity
Variety of movement creates neuroplasticity, and a broader sensory Vocabulary
Developmental Patterns: Remembering Who We Are
Yoga is the technology of arriving in this present moment. It is a means of waking up from our spiritual amnesia, so that we can remember all that we already know – Donna Farhi
Our volitional movement is built on a foundation of automatic movement responses that begin developing in the womb, and continue appearing through the fist year of life
The emergence & integration of these responses have an enormous effect on our movement, on how we relate to ourselves, others, and the world.
It also has an effect on how we organize and process information
An experiential study of developmental movement allows us to consciously access and utilize these fundamental patterns
It provides a path to understand and embody the developmental basis of all movement forms
The use of spatial intelligence through proprioception can lead to ease and efficiency in not just movement, but also emotional and thought patterns
It is an embodiment of body-mind-spirit
Powered by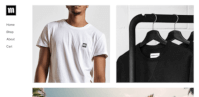 Create your own unique website with customizable templates.