Mind-Body Medicine

October to December Courses & Workshops

Retreat: Coming Back to Our Being

An weekend urban getaway to Bago, Myanmar



Cultivating sensory awareness in movement and touch, as well as embodying this knowledge of the human body, will empower one to practice self-care effectively, and to also share this knowledge to others in meaningful ways.

​

Hosted by

Yangon Yoga House
Join us in the "Pink City" of Jaipur during the Kite Festival
This retreat is open to anyone who wishes to facilitate self-discovery in the truest sense; opening the mind, body and soul through cultural immersion, yoga practice, learning about hands-on therapeutics and humanitarianism through volunteering with children inside of one of Jaipur's local "slum schools".
​
Read more about it here.
"Yoga begins with listening. When we listen, we are giving space to what is. We are allowing other people to be what they are, and we are sanctioning our own bodies and our minds to fully manifest. Yoga also begins in the present moment" ~ Richard Freeman, The Mirror of Yoga
This training is an exploration into waking up the internal senses to uncover our own physical and subtle mind-body mapping, to help us determine the way we inhabit in our environment and respond to elements and people around us. We will unearth the treasure trove of our innate healing through breath, movement, bodywork, meditation and self inquiry.
This will be 2 x 50 hours immersion for yoga practitioners, bodyworkers, movers, dancers, coaches etc, who are looking to understand the pathways of connectivity between the body, mind and spirit.
The practice will also shine a light on our habitual but unconscious neurological patterning that manifest into how we breath, our holding gait, and reactivity to circumstances. These are manifested through pre-disposition, deep seated patterns, and years of conditioning. Bringing together mindfulness with somatic tools, we can gain more clarity into our own feelings and behaviour as an embodied biological process in order to live with greater ease and grace
Experience the functions of embodiment through movement, breathwork, yoga therapy applications, traditional Hatha Yoga practices, visualisations, vocalisations, self inquiry and bodywork so you are EMPOWERED to access your own transformation and healing. You will also be able to apply these tools for teaching yoga or movement, self-care, or in offering bodywork to support your clients and your loved ones.
When we explore from within through sensory approach instead of a cognitive approach, our mind can de-clutter and re-wire towards a moment-to-moment presence in wellness.
Module 1 –Walking the Talk: Foundations in the Trinity of Body-Mind-Spirit
(50 Hours)
Yoga & Bodywork as Therapeutics
The Anatomy of Breath: the 3 Diaphragms
Our Relationship with Gravity: Yielding / Propping / Collapse
Connective tissue 1: Fascia principles & Developmental Origins
Cultivating Spatial & Emotional Intelligence: Proprioception & Interoception
Embodied Anatomy & Kinesthetic: Feet, Knee & Pelvis Connection
Embodied Anatomy & Kinesthetic: Pelvis & Spine
Embodied Anatomy & Kinesthetic: Ribcage, Shoulders & Head
Body Reading 1: Pathways
Our Nervous System & the Gut Brain
The Relaxation Response: Restorative Yoga & Yoga Nidra
Therapeutic Presence: Holding Sacred Space
Bodywork: Identifying the 3 diaphragms
Bodywork: Release Techniques for Chronic Holding Areas (Back / Neck / Shoulders)
Core Connection 1: the intricacies of the Psoas
Subtle Practices & Classical Yogic Philosophy 1 –
Pancha Maya Koshas
Pancha Vayu
The 5 Elements & the Chakra System
The 8-Limbs of Yoga in Therapeutic Settings
Module 2* – The State of Being: Diving Deep into Embodiment
(50 Hours)
Embryology & Basic Neurological Developmental Patterns
Applications of Yoga Practices in Therapeutic Settings
Yoga & Bodywork for Chronic Conditions & Pain Management
Embodied Anatomy: Skin & Organs
Embodied Anatomy: Fluids & Space
Cultivating a Healthy Pelvic Floor
Core Connections: Functional Core & Subtle Core
Body Reading 2: Read Between the Lines
Connective Tissues: Fascia Slings in Movement & Bodywork
The Physiological Effects of Subtle Practices: Mantra / Mudras / Kriyas
Bodywork: Subtle Holding Techniques and Hands-On Assists
Bodywork: Listening to Body's Inner Rhythms
Bodywork: Release Techniques for Chronic Holding Areas 2 (Digestive Issues, Migraines / Trauma-Sensitivity)
Exploring Sequential Relationships between Postures
The Relaxation Response II: Restorative Yoga & Yoga Nidra
Embodiment Principles: The Yoga Sutras, Samkhya & the 36 Tattvas
*Pre-Requisite: Module 1 or have taken previous training with Daphne
The Embodiment Approach
Embodiment transcends all genders, all ages, all conditions. This work promotes wellness and self-care through a body-centred, sensory approach to learning, on the premise that the body is shaped by the mind. It focuses on the process that the body is shaped by the mind (and vice versa), and that the mind can be reshaped by the body (neuroplasticity), vis-à-vis the nervous system - to effect body chemistry, digestion, immune system and energy levels.
It is not a one-size-fits-all go-to quick fix. It is work for the curious, the inquisitive and the courageous. What is it like to let go of old beliefs that do not serve, to completely embody our true essence as a living spirit, to be a human-BEING instead of a human-DOING?
"Between stimulus and response there is a SPACE.
In that SPACE is our POWER to CHOOSE our response.
In our response lies our growth and our FREEDOM"
~ Victor Frankl
Movement TherapySomatic InquiryFunctional & Embodied AnatomySubtle-Body ExplorationsMindfulness TechniquesPranayama & BreathworkAsana, Mantra, Mudra, KriyaRestorative Yoga & Yoga NidraHatha Yoga PhilosophyYoga NidraTherapeutic Presence & Holding Sacred SpaceExploring Bodywork: the Art of Touch & Re-patterningEmbodiment in Everyday Life Embodied Anatomy
Click here for full info
more videos on Daphne's work
here
---
Upcoming Trainings & Retreats
Upcoming Trainings & Workshops & Classes
​
VIETNAM
May 17 -
Lunar Somatic System Balancing Evening
,
Mandala Wellness
, Saigon, Vietnam
May 18 -
Yoga & Art Therapy Evening Special
,
Mandala Wellness
, Saigon Vietnam
May 19 to 20 -
"Moving from Within" Embodiment Weekend Series
,
Mandala Wellness
, Saigon, Vietnam
May 26 to 27 - Mindful Yoga & Movement Therapy Sessions,
YogaVietnam
, Saigon, Vietnam
(in English w/ Vietnamese translation)
November 9,
Embodying the Breath
,
Mandala Wellness
, Saigon, Vietnam
November 9 to 11, Somatics & Spatial Medicine,
YogaVietnam
, Saigon, Vietnam
(in English w/ Vietnamese translation)
November 15 to 18,
Somatic Movement Series
,
A Luminary Life
, Hoi An, Vietnam
SINGAPORE
May 29 to June 20 / July 29 to August 7 -
Private Yoga Therapy & Bodywork Sessions, Singapore
June 17 -
Movement, Inquiry, Embodiment Special
,
Outta Hatha Yoga
, Singapore
October 28 - Dancers' Workshop: Movement ​Therapy for Pain & Injury Management, Singapore
November 3 to 5 ~
Spatial Medicine: Myofascial Meridiens (20 hrs TTC)
,
Outta Hatha Yoga
, Singapore
December 10 to 22 - Private Yoga Therapy & Integrated Bodywork Sessions,
Soma Clinic
&
Home Visits
, Singapore
THAILAND
​
June 29 to July 1-
Embodied Movement Sessions
,
Wild Rose Yoga
, Chiang Mai
July 8 to 9 -
Yoga for Pain & Chronic Conditions
,
Yogatique
, Bangkok
​
July 13 to 25 -
Embodiment & Bodywork Immersions (100 hours)
, Chiang Mai, Thailand
MYANMAR
December 7 ~ Embodying the Breath,
Yangon Yoga House
, Myanmar
December 8 to 9 ~
A Retreat to Our Sensory Awareness
, Bago,
Yangon Yoga House
, Myanmar
INDIA
January 13 to 22 ~
Yogamour Seva & Therapeutics Immersion, Jaipur
, India
​
More info on upcoming workshops & retreats in 2019 to be announced
Read about on what people have to say
More info on 2019 workshops & retreats to be announced
---
---
​The yoga therapy components of my teaching and courses are based on my various trainings and credentials in bodywork modalities & massage therapy trainings, as well as the Yoga Therapy Graduate Certification Training in Australia. It is not derived from my status as an E-RYT 500 nor as an RYS with Yoga Alliance Registry. Please note that any reference to therapy or treatment within my communication is not meant to imply any diagnosis or to cure health conditions. Rather, my focus is on improving general health, well-being and avoiding injury to those with health conditions.
​
All content copyright yogawithdaphne.com 2016. Webmaster
rod@rodwillner.com.au
Powered by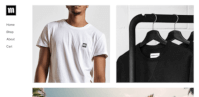 Create your own unique website with customizable templates.