Cultivating sensory awareness in movement and touch, as well as embodying this knowledge of the human body, will empower one to practice self-care effectively, and to also share this knowledge to others in meaningful ways.
​
Hosted by
Yangon Yoga House
, in this retreat, you will uncover in your body and consciousness
Cultivate a nuanced sense of awareness through movement & breath
Explore an ongoing, moment-to-moment exploration of balance, stability and mobility in our movement
Bring clarity to our body-mind's relationship with gravity and levity: yielding / propping / collapse
Experience balance as a dynamic and intuitive state in both movement and hands-on partner work
Discover about whole body functional integration of healthy movement patterns through the lens of our body's unique blueprint
Apply the yogic principles of the Gunas: the three primary qualities of all matter through movement & touch
Each day will include movement inquiry, meditation & breathwork, restorative & partner work, as well as interactive group work. The only pre-requisite for this retreat is your curiosity and open-mind.
​
Saturday
7:00 Depart Yangon
Light breakfast on bus (raw juice, yogurt, banana, energy bar)
9:00 Arrive at retreat center, check-in and room assignments
9:30 - 12:30 opening circle and session 1 – Movement explorations
12:30 lunch
15:00 – 18:00 session 2 – Group work & Therapeutic Practice
18:30 dinner
Sunday
7:30 Tea and fruit
8:00 - 10:30 session 4 – Movement explorations
10:30 brunch
12:00 - 14:30 session 5 & closing – Partner work & Closing circle
14:30 late lunch
16:00 Checkout and departure
18:00 Arrive in Yangon
For information & registration, please contact info@yangonyogahouse.com
Powered by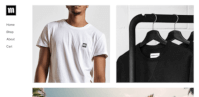 Create your own unique website with customizable templates.